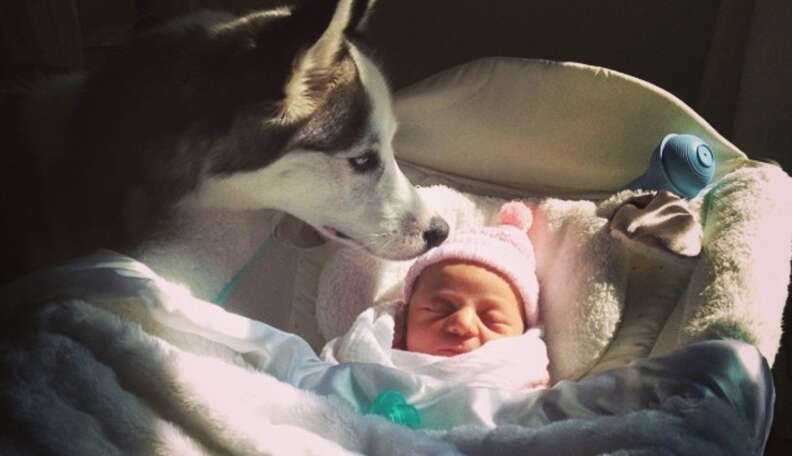 Alex Vaughn's Husky, Piper, who is already a famous Vine celebrity, had an opportunity to meet her new sister, Lily, and she was extremely thrilled about it. Upon entering the house, Piper sensed that something special was happening. Vaughn introduced her to Lily, and Piper, being held carefully on a leash, sniffed Lily's tiny feet. Fortunately, Piper and Lily hit it off right away. According to Vaughn, Piper was delighted to meet the baby and did a great job of sniffing her gently. After meeting Lily, Piper even danced with joy, still not completely aware of what was happening but happily inquisitive about this little human. It appears that the two are quickly becoming the best of friends!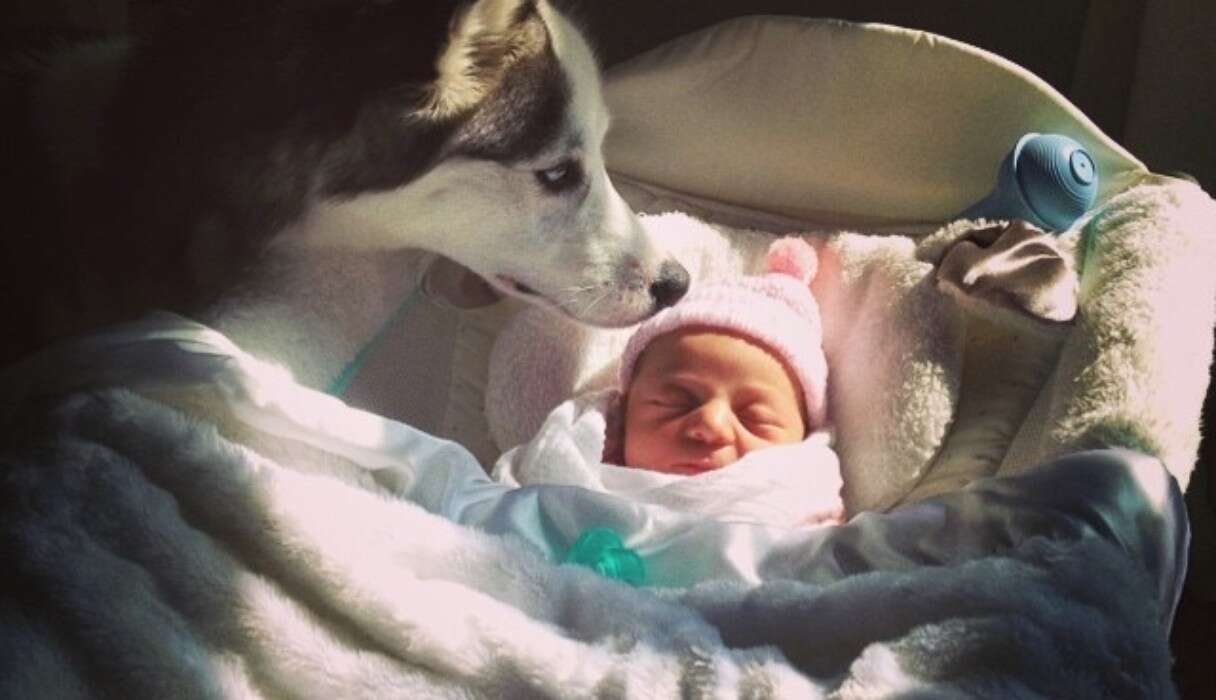 Catch the complete and utterly charming encounter in the video below:
Note from the editor: Proper steps must be taken when bringing a new baby home to your pet, like ensuring your dog is safely held while they familiarize themselves with the newborn's scent.